Bio
I am a 2nd-year Ph.D. student in Computer Science at the University of Southern California (USC) as an Annenberg Fellow in Cognitive Learning for Vision and Robotics Lab (CLVR) working with Professor Joseph J. Lim. Before joining USC, I received my B.S. degree from Dept. of Electrical Engineering at National Taiwan University (NTU), Taipei, Taiwan. I open source my research projects as well as implementations of state-of-the-art papers on my GitHub and tweet exciting stuff on my Twitter.

My research interests span over the fields of Deep Learning, Computer Vision, Reinforcement Learning, Meta-learning, and Robot Learning. In particular, I am interested in developing learning algorithms that empower machines to efficiently master complex tasks as well as quickly adapt to novel tasks and environments with prior knowledge.
Publications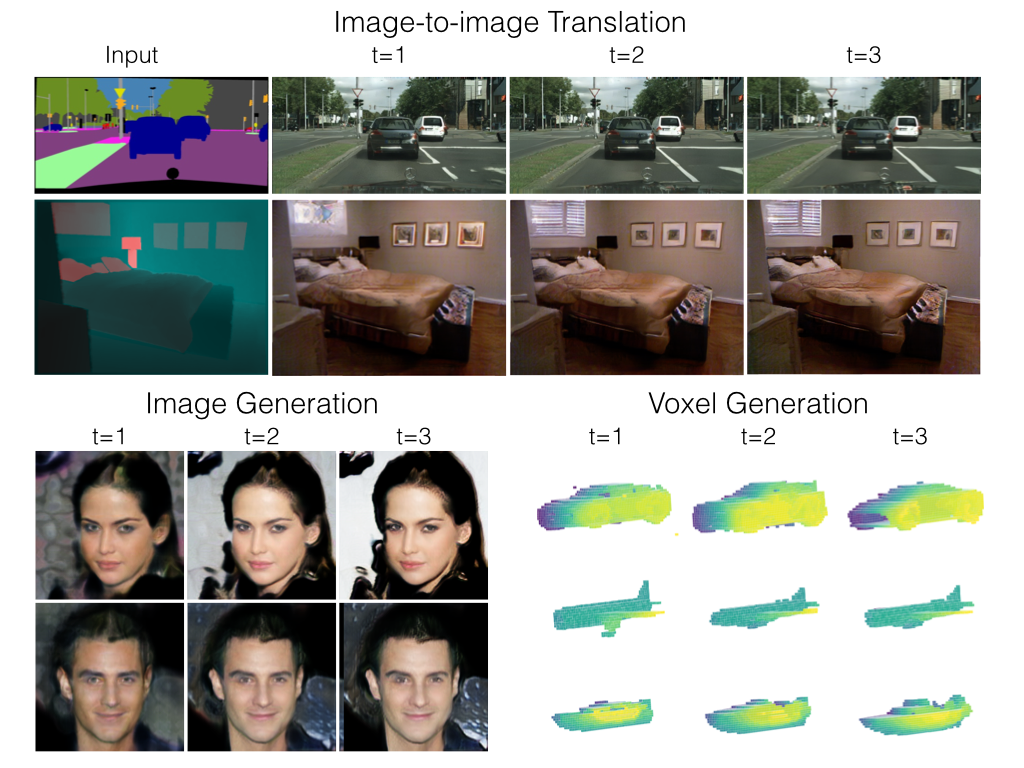 Feedback Adversarial Learning: Spatial Feedback for Improving Generative Adversarial Networks
in IEEE Conference on Computer Vision and Pattern Recognition (CVPR) 2019
We propose feedback adversarial learning (FAL) framework that can improve existing generative adversarial networks by leveraging spatial feedback from the discriminator. We formulate the generation task as a recurrent framework, in which the generator conditions on the discriminator spatial output response and its previous generation to improve generation quality over time - allowing the generator to attend and fix its previous mistakes.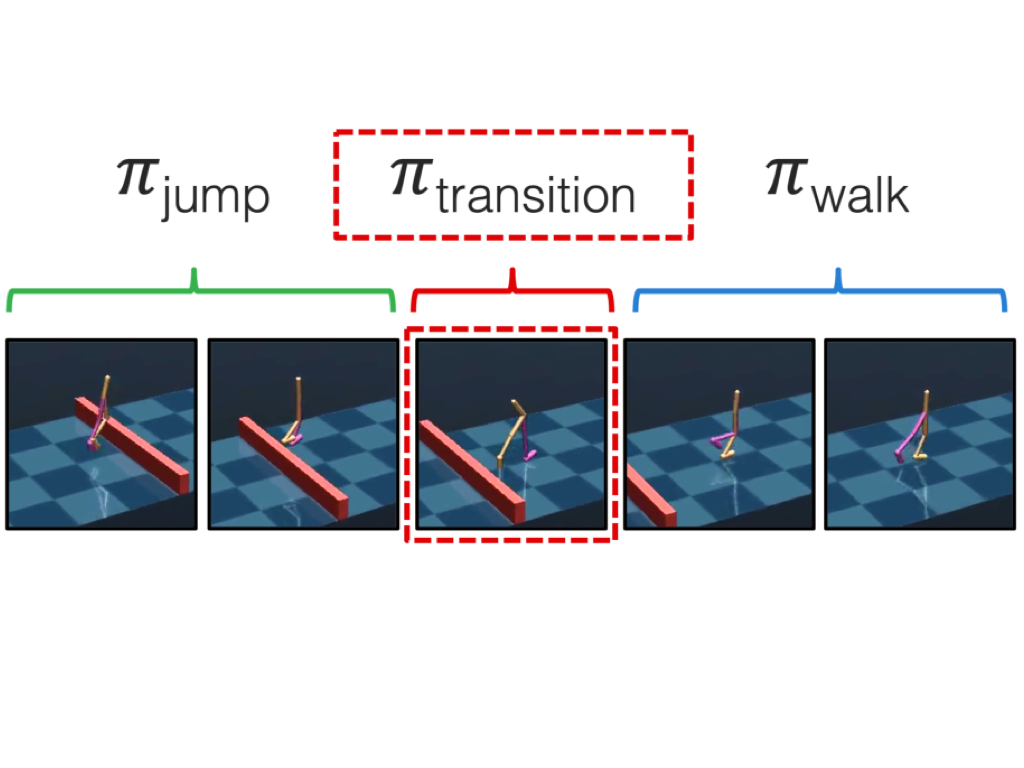 Composing Complex Skills by Learning Transition Policies
in International Conference on Learning Representations (ICLR) 2019
Humans acquire complex skills by exploiting previously learned skills and making transitions between them. To empower machines with this ability, we propose a method that can learn transition policies which effectively connect primitive skills to perform sequential tasks without handcrafted rewards. To efficiently train our transition policies, we introduce proximity predictors which induce rewards gauging proximity to suitable initial states for the next skill.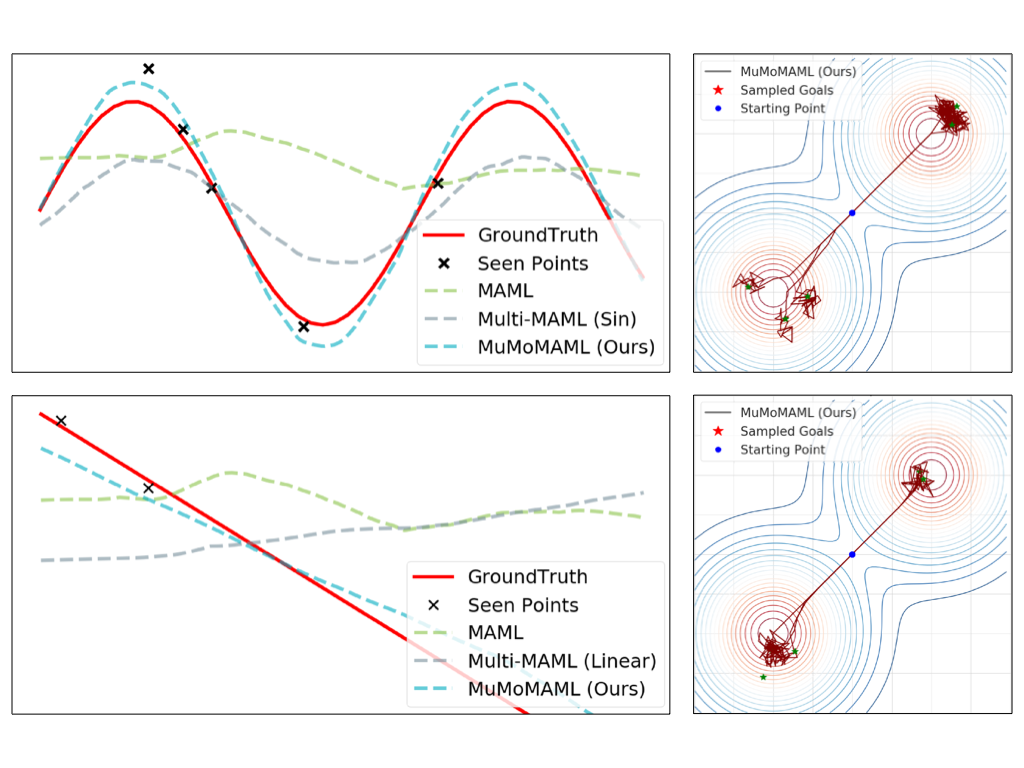 Toward Multimodal Model-Agnostic Meta-Learning
in Meta-Learning Workshop at Neural Information Processing Systems (NeurIPS) 2018
Gradient-based meta-learners such as MAML are able to learn a meta-prior from similar tasks to adapt to novel tasks from the same distribution with few gradient updates. Yet, seeking a common initialization shared across the entire task distribution substantially limits the diversity of the task distributions that they are able to learn from. To address this, we augment MAML with the capability to identify the mode of tasks sampled from a multimodal task distribution and adapt quickly through gradient updates.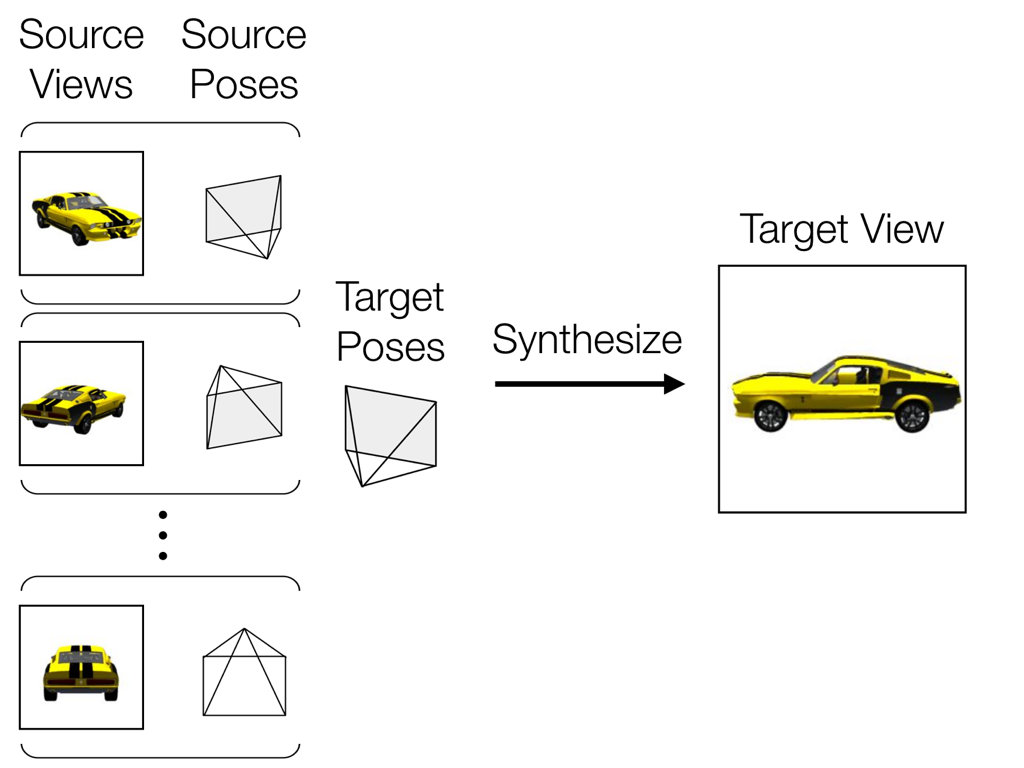 Multi-view to Novel View: Synthesizing Novel Views with Self-Learned Confidence
in European Conference on Computer Vision (ECCV) 2018
We aim to synthesize a target image with an arbitrary camera pose from multipple given source images. We propose an end-to-end trainable framework which consists of a flow prediction module and a pixel generation module to directly leverage information presented in source views as well as hallucinate missing pixels from statistical priors. We introduce a self-learned confidence aggregation mechanism to merge the predictions produced by the two modules given multi-view source images.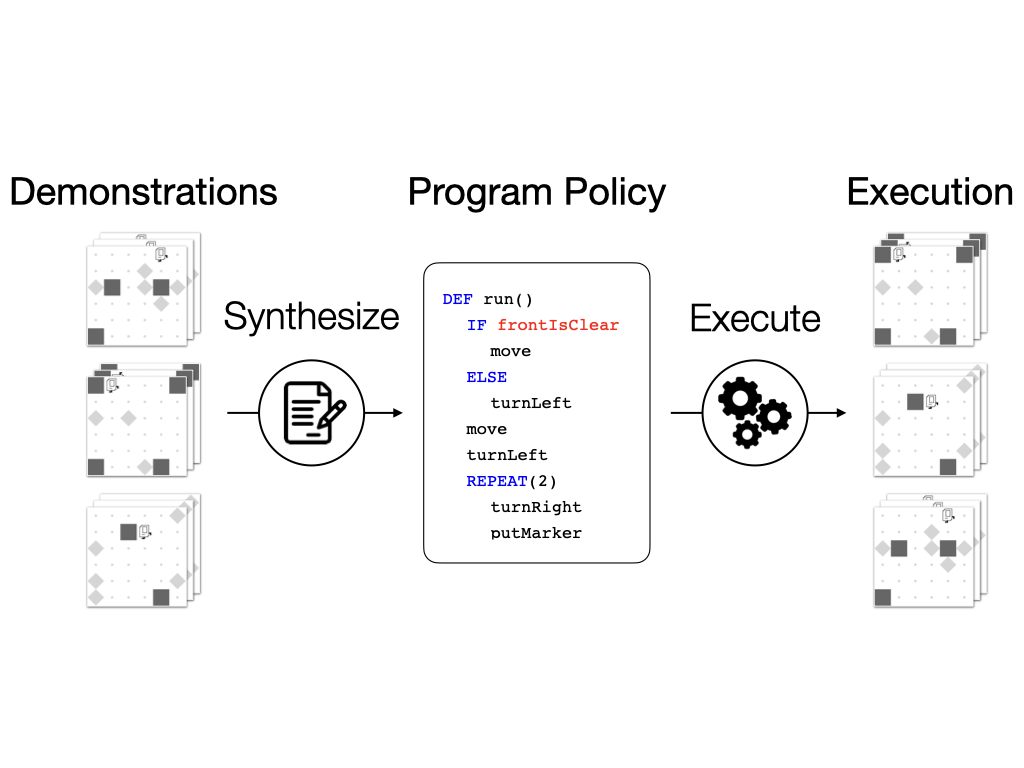 Neural Program Synthesis from Diverse Demonstration Videos
in International Conference on Machine Learning (ICML) 2018
Interpreting decision making logic in demonstration videos is key to collaborating with and mimicking humans. To empower machines with this ability, we propose a framework that is able to explicitly synthesize underlying programs from behaviorally diverse and visually complicated demonstration videos. We introduce a summarizer module to improve the network's ability to integrate multiple demonstrations and employ a multi-task objective to encourage the model to learn meaningful intermediate representations.
Open Source Projects
Multi-digit MNIST
Combine multiple MNIST digits to create 100/1000 classes for few-shot learning
Novel View Synthesis
A simple novel view synthesis model trained on ShapeNet, KITTI, and Synthia datasets
Learning to Count
Learning representations by counting visual primitives presented in images
WGAN-GP
Wasserstein GAN with gradient penalt and Least Squares GAN
DCGAN
Deep convolutional generative adversarial networks
VAE Tutorial
Variational autoencoders for the deep learning course at USC
Relation Networks
Relational networks and a script to generate Sort-of-CLEVR (a VQA dataset)
Teaching
Spring 2019
CSCI-599 Deep Learning and its Application, Teaching Assistant, USC
Fall 2017
CSCI-599 Deep Learning and its Application, Teaching Assistant, USC
Professional Activity
Conference reviewer
CVPR 2019, ICCV 2019, NeurIPS 2019, ICIP 2019, BMVC 2019